RSS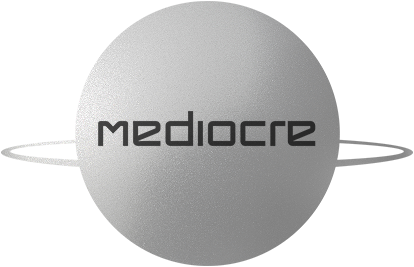 SEPTEMBER 17TH, 2015
Today we can proudly announce that Smash Hit VR for the Samsung Gear VR is available for download in the Oculus store.
Here at Mediocre we've been working on the Smash Hit VR version for quite a while now, and we are really excited about letting all of you get to play the game in fully immersive virtual reality. The premises of the game is the same as before; You travel through a surreal otherworldly dimension, moving in harmony with sound and music… while smashing everything in your path. But now with the added freedom provided by glorious virtual reality.
Have fun!
The Mediocre Team
JULY 5TH, 2015
We're hard at work with something super exciting at the moment. Have a look and tell us what you think!
JUNE 10TH, 2015
Amazing news, everybody! Our latest game Does not Commute has won an Apple Design Award over at the Apple Worldwide Developer Conference in San Francisco this week! We're so excited and humbled to receive this prestigious award, it's one of the biggest awards there is for games and apps. Huge thanks!
To check out the full list of all winners and some photos from our office, please head to Apple's awards page. Below is a photo of the stylish prize itself.
APRIL 23RD, 2015
Our new game "Does Not Commute" is finally out on the App Store and Google Play! The game is free to download, so give it a try and tell us in the comments what you think!
Does not Commute is a temporal paradox in which you have no one to blame but yourself. What starts out as a relaxing commute in a small town of the 1970′s quickly devolves into traffic chaos with hot dog trucks, sports cars, school buses and dozens of other vehicles. You drive them all. Plan ahead. Don't be late.
APRIL 17TH, 2015
Watch the new release trailer for our upcoming mobile game "Does Not Commute"! The game is set to release next week and is a strategic driving game. Share the video with your friends and tell us in the comments what you think! Follow us on Twitter and Instagram for more instant updates about our games.